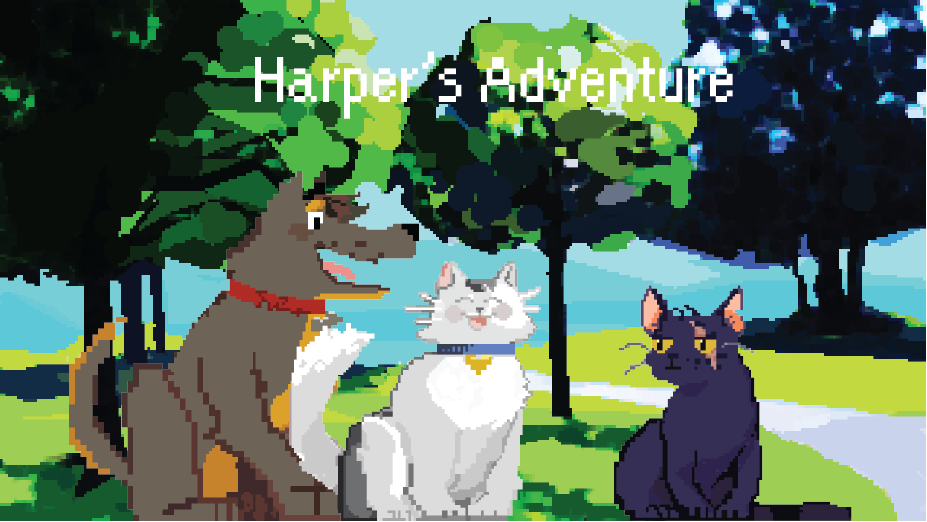 Harper's Adventure
My First Game Jam - Devlog 04
---
Progress ||||||---------|
IT'S TIME FOR ANO-ANO-ANO-ANOTHER DEVLOG!

Today, we recruited another member to the Harper's Adventure team! I recruited my friend Libbi to help me with the story and dialog (because my story skills are... well... lacking...) so she's here to make it a lot better. Xiem sent 2 really awesome pixel art examples of two of the main characters in the game and they look awesome! I worked a tad more on getting the synopsis of the story done and sent it over to Libbi for review and editing (tons of editing). Once we have the story down, it's going to be sent out to the team and pretty much everyone can just start hacking away at their pieces of the puzzle.

Not too much else but we've made awesome progress and week 1 isn't even over yet!
-Jacob ;3