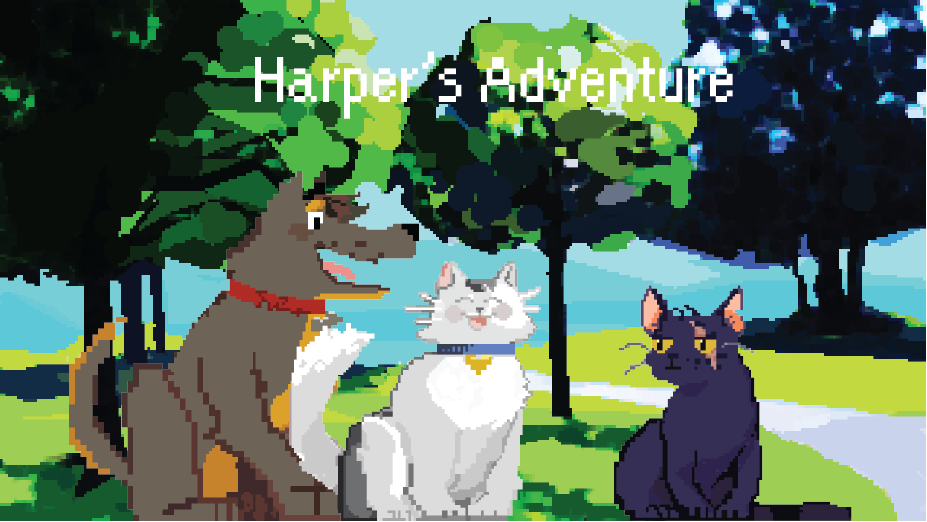 Harper's Adventure
My First Game Jam - Devlog 06
---
Progress |||||||||||----|
MORE DEVLOGS PLZ! Let'sa go!
After a good weekend of getting stuff done, today was a great day to get more done. Shirelark got one of the character themes done as well as music for two of the scenes in the game. Xiem worked on more backgrounds as well so our story now has more movement. Libbi sent over more of the story and dialog and I ended up programming the second day of the game.

We also realized that with only 4 days left, we knew we wouldn't be able to finish all the art assets, music, dialogue, and programming to complete the whole idea of the game that we put together. We decided to scale down and just make it a demo that introduces the main 3 characters of the game which I think is a good point for if we ever decide to work further on it. So from now on it's all about the polish that we feel is appropriate.

I don't want to spoil what we have with photos and GIFs right now, so wait until we release the demo and check it out!
-Jacob ;3