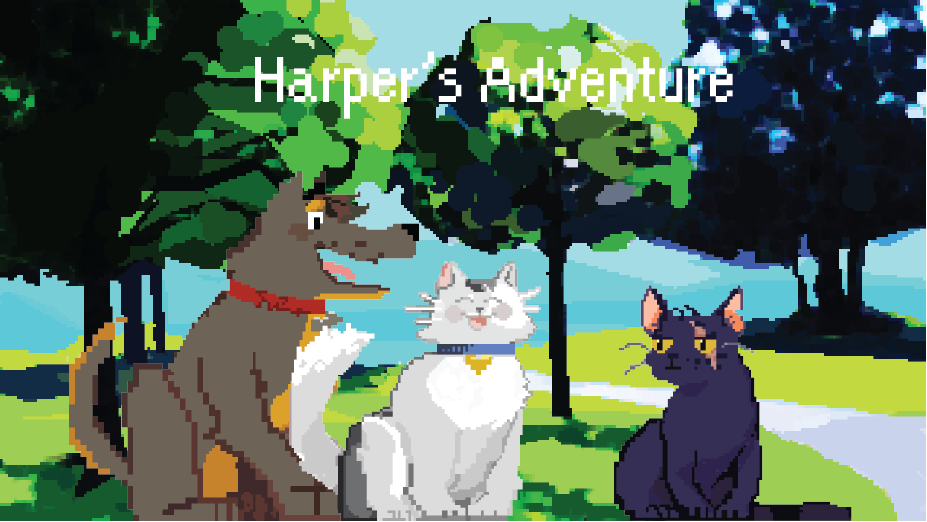 Harper's Adventure
It's been about a month since My First Game Jam and the team took a nice break after 2 weeks of working hard and I think we're ready to get back to developing this little game.
In the interim, Gabe (sound designer) worked on compressing all of our sound files to be smaller so our file size isn't so giant.
Next week, Libbi (writer) is planning on finishing up the script for Day 3 and then I'll take that and work on coding that and putting everything together. Then Xiem (artist) and Gabe will take over and work on the sound/music and art assets for Day 3.
Stay tuned for updates! (I swear I'll be more regular posting...)
-Jacob (programmer) <3
P.S. It's also really inspiring to hear your feedback, so please feel free to reach out and post comments!
Comments
Log in with itch.io to leave a comment.
Are you working on this...?
I see
As of right now we are not. This was a demo that was made for a game jam and unfortunately I have lost communication with the artist and sound designer. It's something I would love to keep working on though, so maybe in the future!
Good to know your still work on this
Yeah! It's taking a little longer then expected cause life, but we're still working slowly but surely